Discover the QA Difference
Visit Queen of Angels Catholic School and experience how we Encounter Christ, Empower Students, and Engage Community.
To schedule a tour:
Contact Danielle Montepare, Enrollment Director
dmontepare@qaschool.net
770-518-1804 ext. 101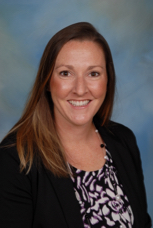 Annual Admissions Events:
Opportunities to Experience Queen of Angels
Admissions Coffees - Tuesday, October 4th or Friday, November 4th (9:45 am - 11:00 am)
Join us on campus to hear a short presentation by our Principal, members of our faculty, and testimonies from current parents and students. Following the presentation, there will be an opportunity to tour the school.
Small Group Tours - Friday, December 9th (8:30-9:30 am)
Perspective Kindergarten Open House - Sunday, October 23rd (1:30-3:30 pm)

All Grades Open House - Sunday, January 29th (1:30-3:30 pm)
Drop in to meet the faculty, tour the campus, and gather for a short presentation from our Principal!
RSVP for these events with this link.