Welcome to the Queen of Angels Media Center
The media center provides a variety of learning experiences. Students in grades K-5 learn various research skills, enjoy storytime, and choose books to bring home for extra reading. Students in grades 6-8 do not have a designated time but are able to check out books for independent reading based on the STAR test. Grades K-7 participate in Accelerated Reader (AR) and grade 8 works independently during extra reading time. Reading improvements are tracked through the semester and end of year exams.
The Media Center is open every day from 7:40 am to 3:40 pm. Kindergarten students are able to check out 1 free-choice book and one AR book (approved by the homeroom teacher). Grades 1 - 4 students can check out 3 free-choice books and 1 AR book. Grades 5 - 8 students can check out up to 4 books which include an AR book. Middle School students will visit the Media Center at their teacher's discretion or as a class for research sessions
The loan period is two weeks; however, we do not levy fines on overdue books. Overdue notices are e-mailed periodically to the parent e-mail address on file. The replacement cost for lost books are charged to the student's account at the end of the school year.
Scholastic Book Fair
Each year, Queen of Angels hosts a book fair with Scholastic Publishing in October. Held in conjunction with Student-Led Conferences roceeds from the Book Fair fund Media Center programs and projects. Visit this link for additional information.
Resources Offered by the Media Center
Queen of Angels subscribes to on-line databases that can be accessed from home to assist students with homework and research. The following four links accompanied by QA log in provides access to a wealth of resources.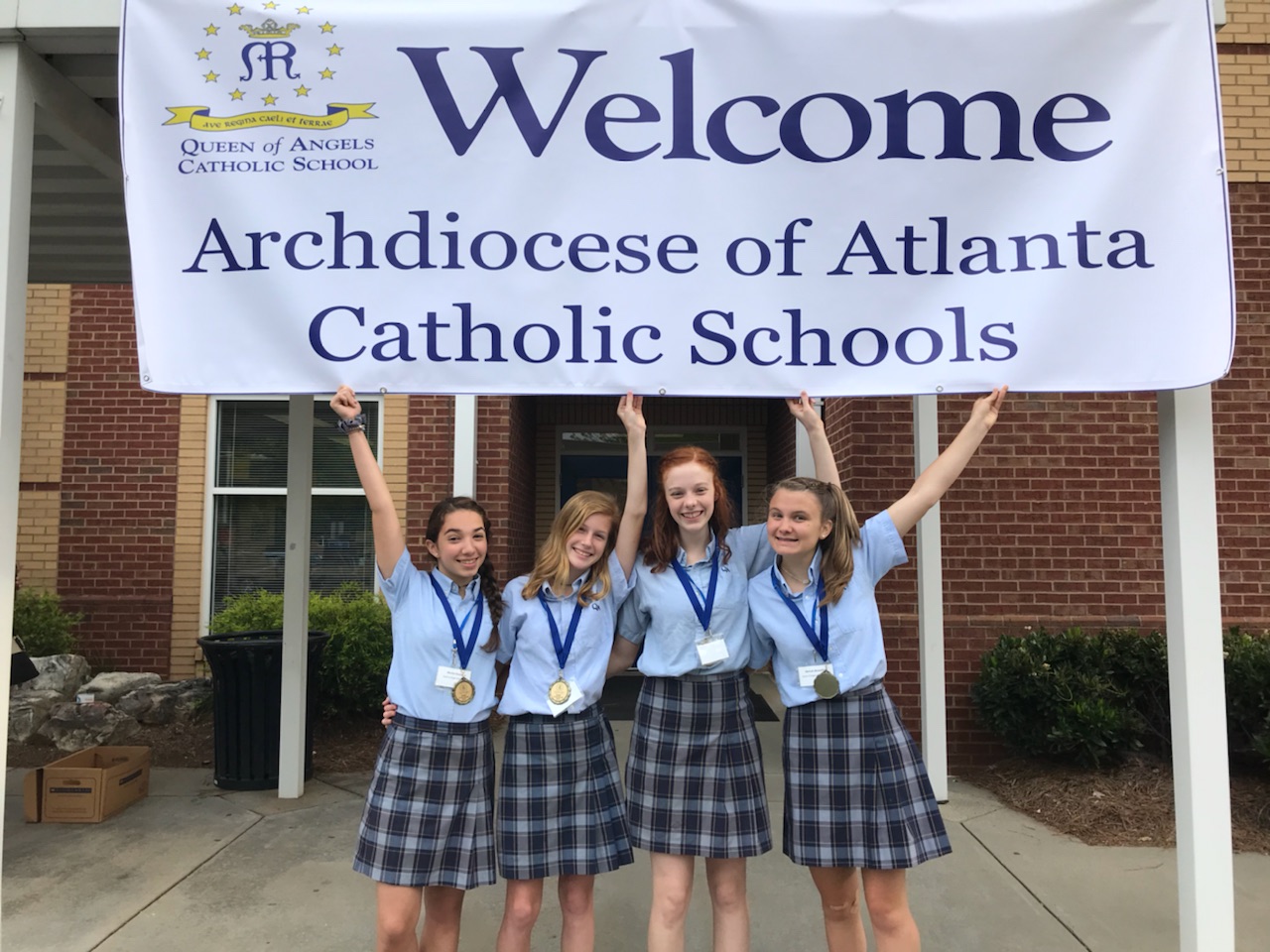 Battle of the Books
Battle of the Books is an Archdiocesan reading competition held in May of each year. Grades 3 through 8 participate in this competition, which requires reading a list of prescribed books, selected by the Media Specialists of the Archdiocese.
This year Queen of Angels will host the winning teams that will participate in the Archdiocesan finals.
2020-2021 Battle of the Books Lists