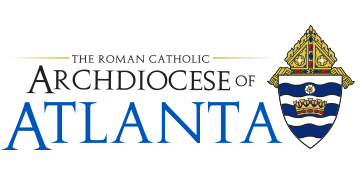 The mission statement for Catholic Schools in the Archdiocese of Atlanta states, "Our schools are committed to providing quality education in an environment of spiritual, intellectual and moral formation in accordance with the teachings of the Catholic Church." Excellence in faith formation and outstanding academic preparation are hallmarks of our schools.
The growing Catholic population in North Georgia continues to bless Catholic schools with robust enrollment at most schools. During the 2017-2018 school year, 11,560 students are enrolled in our 18 Archdiocesan and six Independent Catholic Schools. In addition, 31 parish preschool programs serve approximately 2,500 children in programs located throughout the Archdiocese of Atlanta.
As a regional Catholic school, Queen of Angels Catholic School differs from the traditional parochial school model in that the school is not affiliated with one parish Church. Instead, it serves students from 21 different Catholic parishes in the metro Atlanta area. The Principal reports directly to the Superintendent of Schools of the Archdiocese of Atlanta. In addition, Queen of Angels Catholic School is part of Catholic Education of North Georgia, Inc. (CENGI) which owns and operates six schools in the Archdiocese of Atlanta. CENGI was established to oversee the financial needs of the construction of the new schools in the Archdiocese.