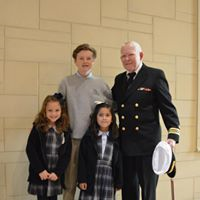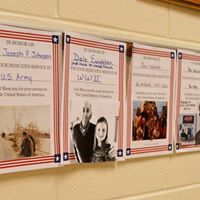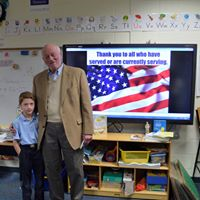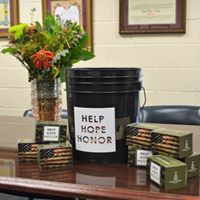 The Friday prior to November 11th, we welcome Veterans to the all-school Mass to honor our service members and to remember sacrifices they have made and the courage it takes to defend our country.
Members of past or current military service join the QA community for Mass and a reception as we celebrate and hold them as an example of the virtues of courage, pride, determination, selflessness, dedication, and integrity – qualities we seek to instill in our students as well as the need to serve a cause larger than one's self.
For two weeks prior to the Veteran's Day Mass, we partner with Catholic Charities to raise money for the Help Hope and Honor campaign developed to support our veterans and military. Annually we present a check to Catholic Charities on behalf of the Queen of Angels community.
At QA we celebrate our freedom – especially religious freedom. We pray that God will continue to bless our troops and America.