Dr. Kathryn B. Wood Technology Fund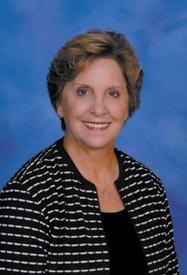 Dr. Kathryn B. Wood Technology Fund

This honorary fund was established to recognize our former principal's visionary leadership and dedication to incorporating technology into the classroom. Dr. Wood believed that technology is an important teaching tool that improves student learning at all levels of instruction. "Successful use of technology in classrooms depends on the school culture. While there are many technologies available for school use, it is important to select only the ones that best serve our students."
The proceeds from this technology fund will be directed to ongoing educational applications with technology.
To support the Dr. Kathryn B. Wood Technology Fund:
Give Now
or
Send a check to:
Queen of Angels Catholic School
11340 Woodstock Road
Roswell, GA 30076
Note: Dr. Kathryn B. Wood Fund in the memo section
Please direct your questions to Melissa Harrison, Director of Advancement by email mharrison@qaschool.org or call (770) 518-1804, extension 104.