St. Peter Chanel Parish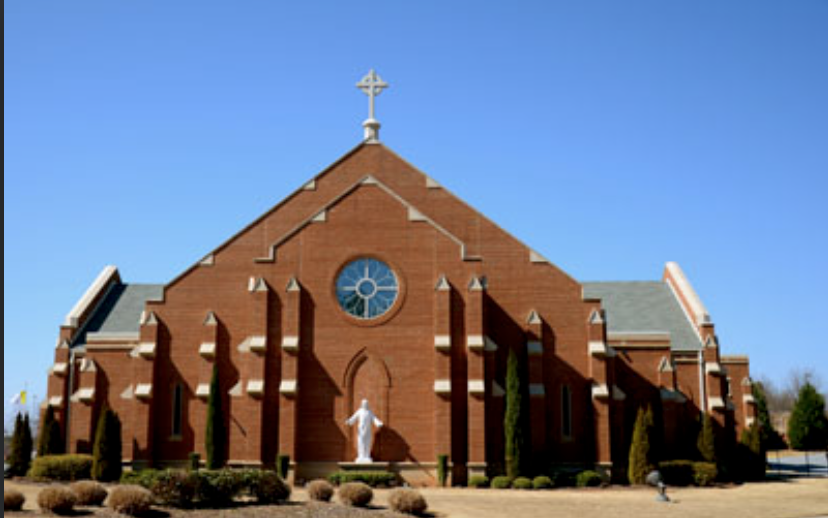 In November, 1998, the cafeteria at Roswell North Elementary School became the home for St. Peter Chanel. The Church celebrated its first Sunday Mass there on the First Sunday of Advent. At the same time, construction was underway for Queen of Angels School, the first building on the Archdiocese property on Woodstock Road, which subsequently opened in August 1999. St. Peter Chanel began to celebrate weekend Masses in the school's gymnasium in September, and its first year of religious education classes, including PSR, Adult Education, and RCIA were underway.
With the blessing of the Archdiocese, a building committee was formed in mid-1999 to plan a permanent home for the community of St. Peter Chanel to be built on the same campus as Queen of Angels School and the future Blessed Trinity High School. Thanks to the tireless efforts of Fr. Frank McNamee, Deacon Martin Lampe, and the entire committee, the firm of Preston Phillips was selected as architects, and the construction contract was awarded to Dudley Barrett Construction Company. The groundbreaking ceremony was held on June 5, 2000, with Archbishop Donoghue presiding. Construction of the temporary sanctuary, administrative offices and classroom wing began in the fall of 2000.