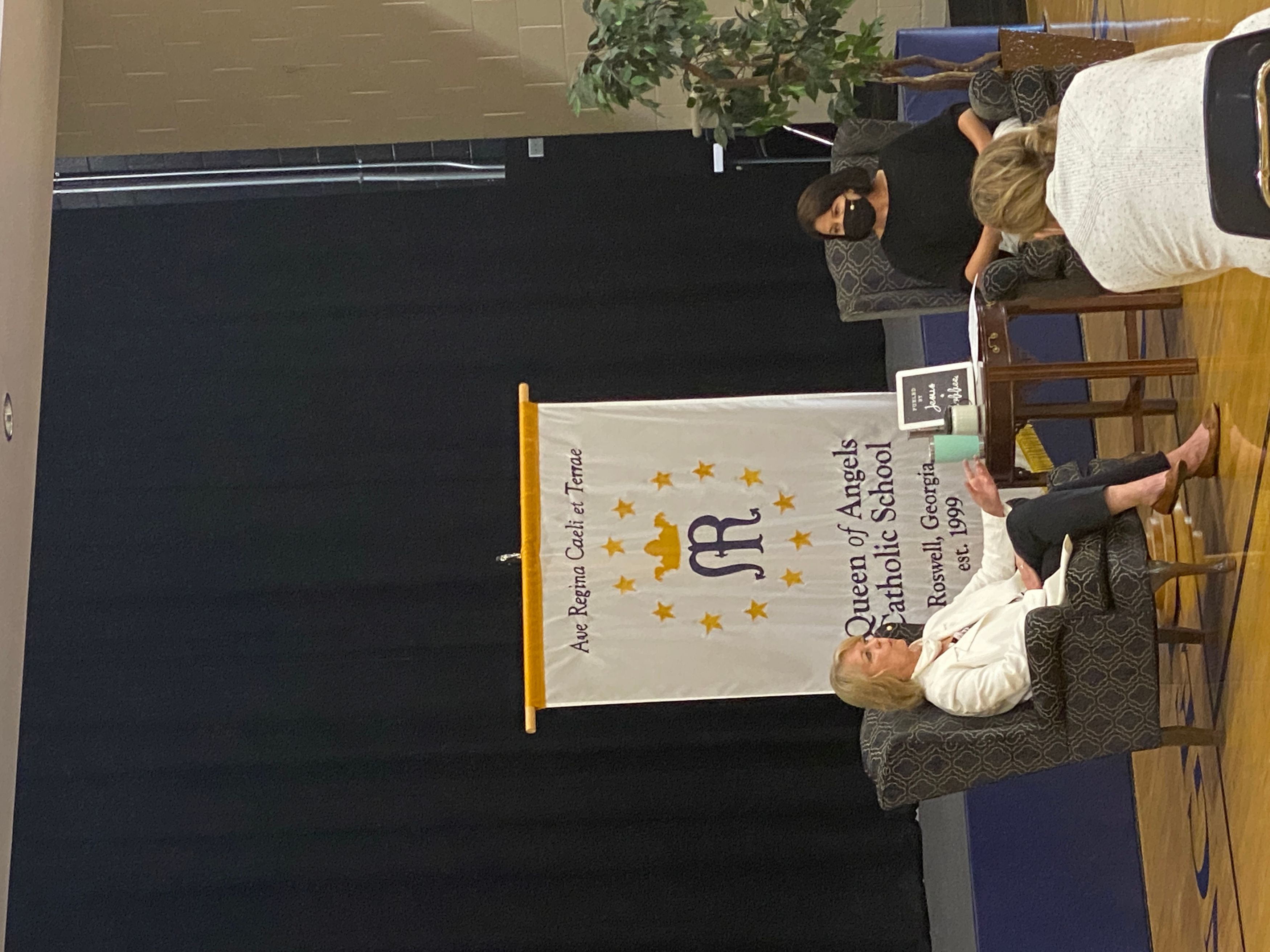 Java with Jamie
Queen of Angels concluded the latest addition to the QA parent education series with Java with Jamie. This series allowed Principal, Dr. Jamie Arthur, and the current parent community to engage in a meaningful dialog with Dr. Arthur in a transparent, personalized way.
This three-part series was conducted in a Town Hall format, separated by grade levels in the Primary Pod (K-2), Intermediate Pod(3-5), and Middle School(6-8). Parents from each pod received responses to questions and information appropriate to their child's level of education. Parents were able to submit questions prior to each session that guided the discussion and allowed Dr. Arthur to address common themes and parent concerns.
Java with Jamie took place both on campus and via Zoom, enabling parents to register and attend in person or online. Current parent and Marketing Committee Chair, Ashley Mowery, was the moderator, engaging Dr. Arthur and ensuring each topic was covered in a thorough and meaningful way.
Parent feedback was very positive and deemed Java with Jamie an example of what makes QA such a special community. Integral to the mission of Catholic education and part of our mission is an engaged community. This series provided an example of the partnership between home and school, where administration is open to opportunities such as this to foster and maintain relationships with parents in an honest, transparent way. We express appreciation to the parents who participated in this series and Dr. Jamie Arthur for her time and dedication to Queen of Angels Catholic School.